The Golden Angel emergency home welcome gift pack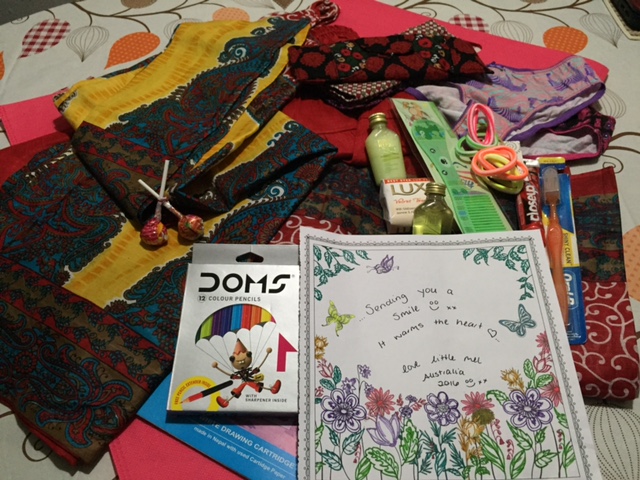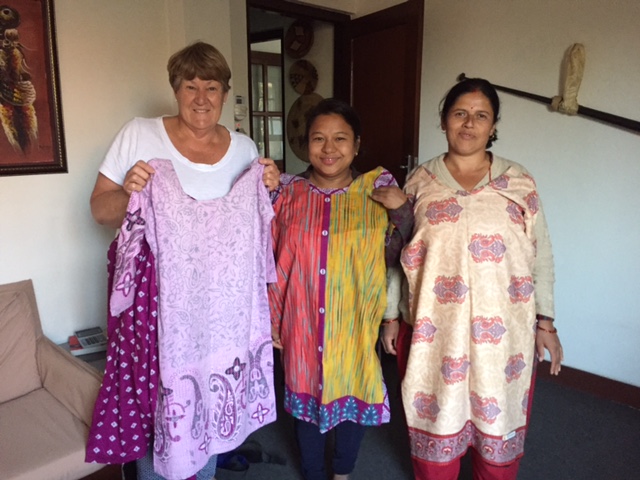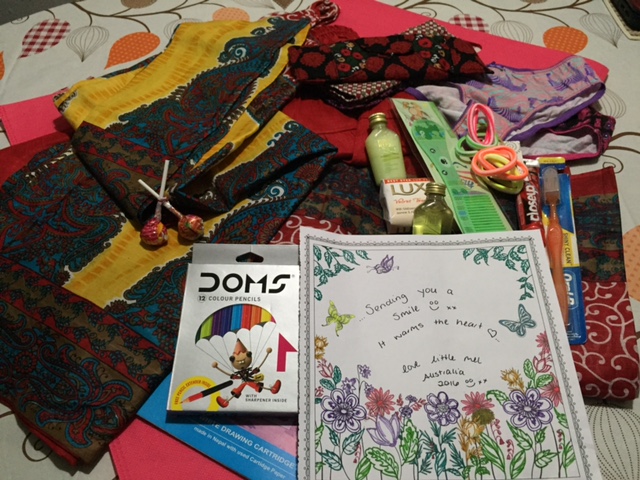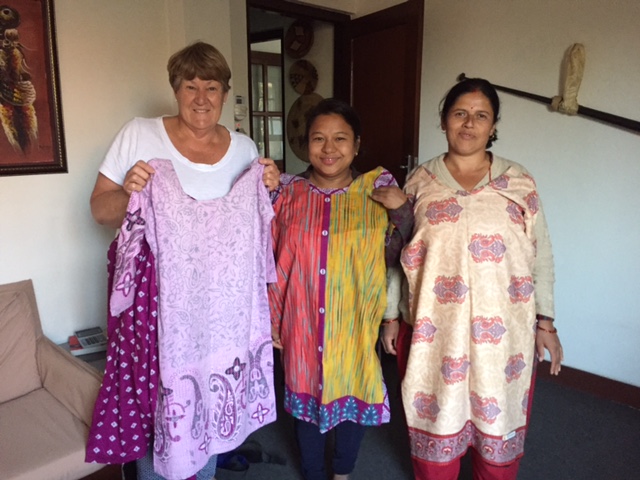 The Golden Angel emergency home welcome gift pack
Christmas is almost here and The Umbrella Foundation Australia are offering you the opportunity to give a gift like never before!
THE GOLDEN ANGEL EMERGENCY SHELTER for rescued trafficked, abused, and sexually exploited children, is the first of its kind in Nepal and will open in January, 2017.
TUFA are offering you the opportunity to purchase a welcome pack which will be given to a rescued girl on arrival at the shelter.
The pack contains:
1 Kurta (traditional Nepali dress),

Day's For Girls menstruation kit,

underpants,

personal toiletries,

a sketch pad and pencils,

2 lollypops,

pretty hair ties and comb

a message of hope from a girl in Australia

plus One Golden Angel Charity will be contributing a sea shell and slippers.
TUFA are assisting THE ONE GOLDEN ANGEL CHARITY a British based charity, in memory of artist and poet, Maureen Wilkinson who sadly passed away in October 2015.
Please purchase a pack so we can continue to support this vital project and we also welcome further donations to assist in the ongoing care of girls as young as 11 who are rescued from the sex industry.
This is a new project for TUFA and very close to our hearts. We hope to continue our involvement with ONE GOLDEN ANGEL. All sewing for this project has been completed by our Kathmandu Day's For Girls enterprise team and 100% of all donations will be contributed to producing more packs......for some girls this will be the first time they have ever received a personal gift....imagine that!
All funds raised at our monthly Conversation's at Blackbird' have contributed to this small project. Please share and please help us to bring a smile on a child who have been exploited in the most shocking way.
THE GOLDEN ANGEL EMERGENCY HOME FOR RESCUED TRAFFICKED & EXPLOITED CHILDREN
The emergency home is based in a comfortable and secure house in a quiet suburb of Kathmandu, and offers a safe haven for 5 – 10 rescued exploited minors or adolescents, all girls, for up to a month. The Golden Angel Emergency Home is fully funded by One Golden Angel a UK based charity. The home is run jointly with Nepali NGO partners, CAP-Nepal, who provide the Emergency Response Service supported by their team of professional healthcare and social workers, counselors, therapists and psychologists. The health and welfare needs of rescued girls are assessed during their stay and they are either re-united with their families or placed in long-term residential shelters or care homes, where they receive love, counseling, education and vocational training, and learn to face the future with confidence, self-worth and dignity.
Thousands of young Nepali girls are trafficked annually and subjected to physical, mental and emotional trauma, and economic and sexual exploitation. Many are sold and beaten, intimidated and sexually abused by their owners or employers, who force them to work in brothels, dance bars, cabin restaurants and massage parlors for a subsistence wage. Their terrible shame and distress is compounded by risk of client violence, HIV infection and STDs, and stigma and discrimination in their families and society. It's extremely difficult
CAP-NEPAL (Centre for Awareness Promotion) is a non-profit organization established in 2003 and based in Kathmandu. Its primary aim is to emancipate women and girls from gender based violence and discrimination, and to reform cultural malpractices. It runs a full-time residential shelter for young victims of violence and also works to rescue and prohibit the trafficking of women and children, and to abolish commercial sexual and labor exploitation. Website: www.capnepal.org and Email: info@capnepal.org.